Truck and Man Storage Europe

TRUCK AND MAN cellar storage in Tiergarten, Berlin with ~12m3 stall and ~30m3 room, dry enough to secure clothing in cloth bags ~3-6 months without laundering after. All lifted on EUR-pallets and covered by plastic tarps.





Entrance only ~68cm wide, big tables needing two legs removed or carried upstairs





8m2 stall securing ~12m3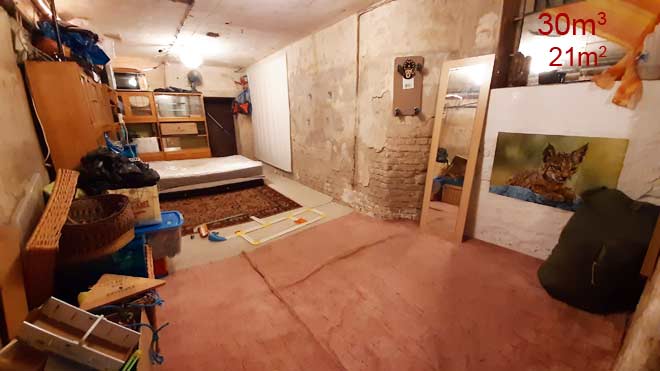 21m2 back room securing ~30m3




Client Moving Reviews Europe
Europe Truck and Man moving service man with a van removals company reviews. Thanks!